Filtered water for companies
Save and reuse in your Company to care of the planet
Pure water in your business
Agua KMZero offers you different water solutions so you can choose the one that best suits your needs. Enjoy impurity-free water in your establishment, saving money and enhancing convenience.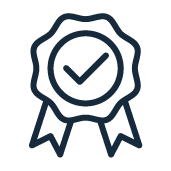 Quality
A convenient and fast solution to offer water to your customers.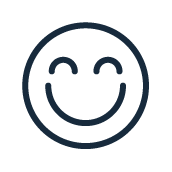 Comfort
A convenient and fast solution to offer water to your customers.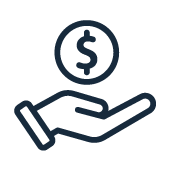 Saving
Between 30% and 60% cost savings.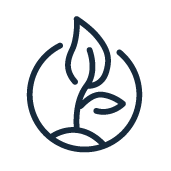 Sustainability
We say goodbye to plastic bottles because we are committed to the planet.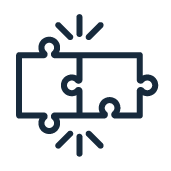 Cobranding
We want you to join the water revolution that knows no rules.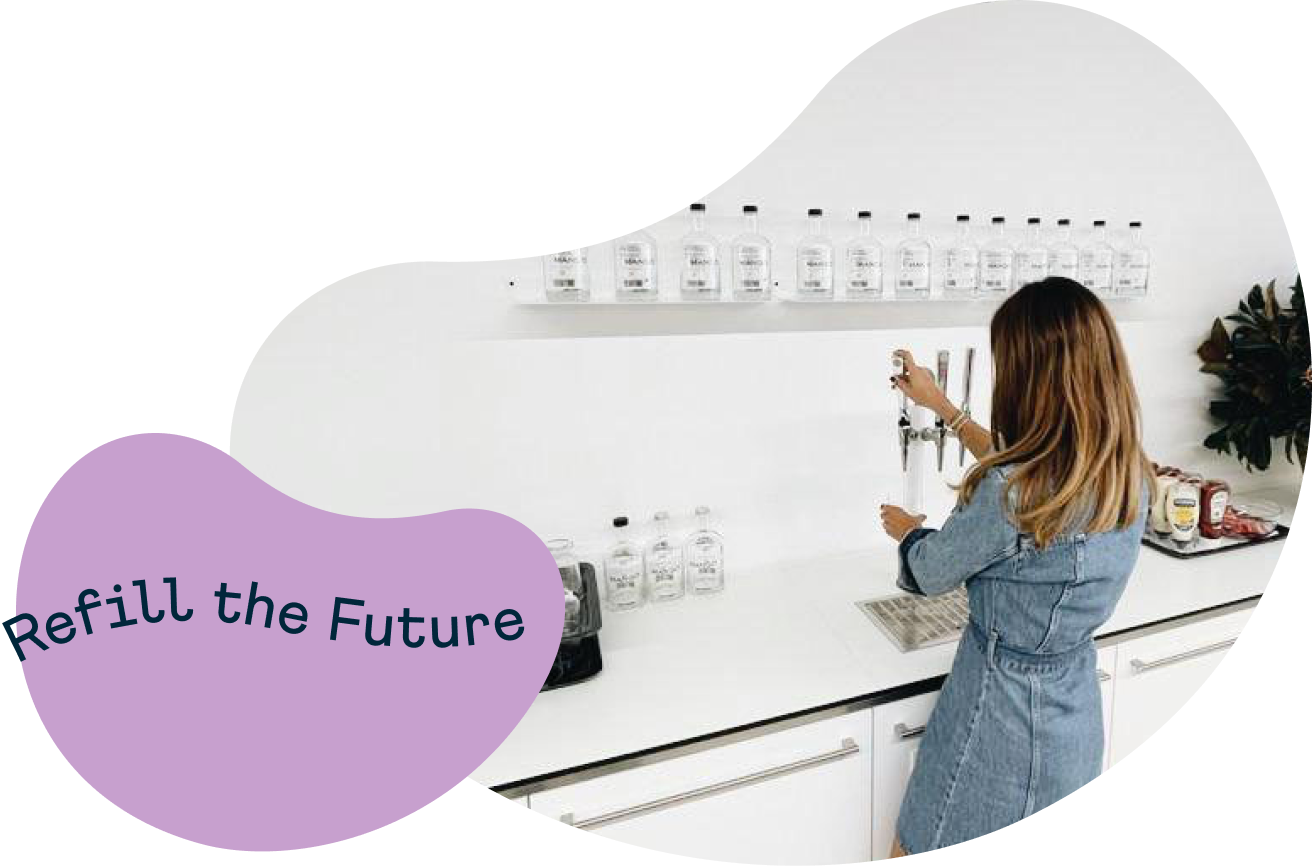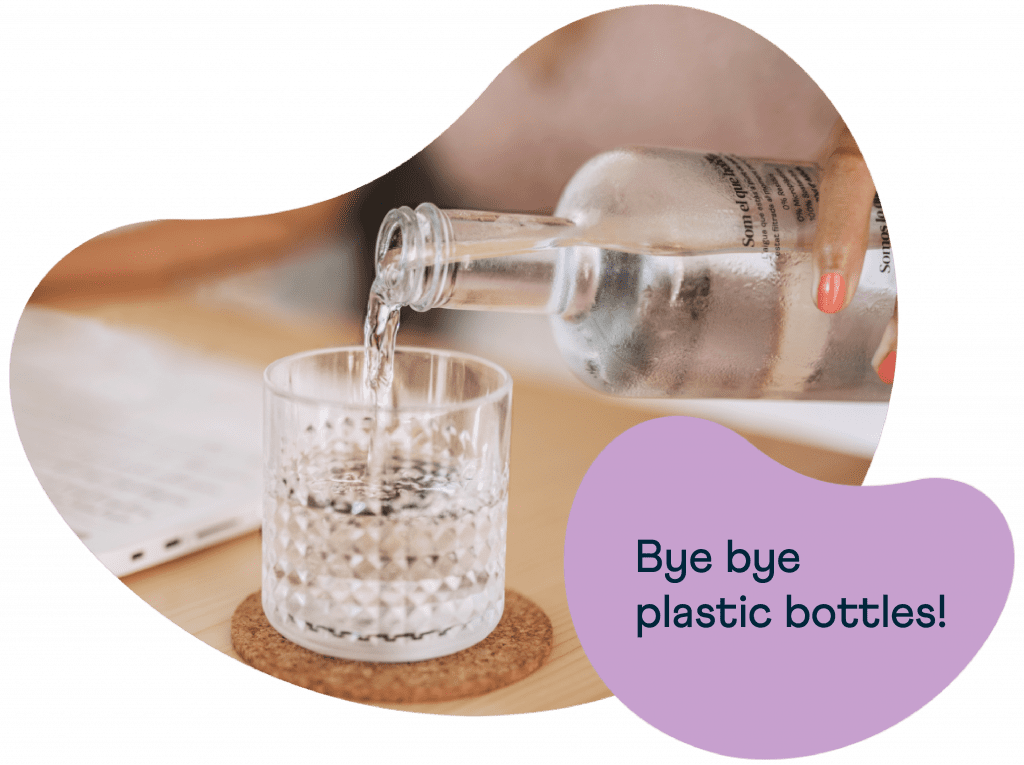 We are aware of the complexity involved in the day-to-day running of a business, which is why we take care of the development of the entire project.
A KMZero expert will be responsible for designing the project according to your needs and will be present during the first day to train all the staff.
We have a tailor-made solution for Water in any type of business.
Contact us to find out what yours is.
We offer reusable environmentally friendly containers that help reduce waste. 
The best ally in the sustainability fight, KMZero bottles are made of 100% washable and reusable glass. 
Contact us to discover the full range of KMZero bottles.
Are you considering organizing an event and want to offer quality water?
We make it easy for you, just because it's a one-off event doesn't mean you have to rely on single-use containers and generate unnecessary waste. Our extensive experience will help you continue to offer quality water in a sustainable way.
Contact us and our specialist team will take care of everything.
Many companies have already trusted KMZero and joined our sustainable movement. We have offered a completely personalized and tailored service to each of them, adapting to any type of need in order to offer the highest quality water service with zero waste.
So don't hesitate and join the change with us.